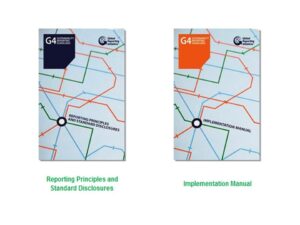 As an organizational stakeholder (OS), the core supporters of the Global Reporting Initiative (GRI), ADFIAP has been chosen to participate in the GRI G4 Pioneers Program, among 84 organizations from 38 countries worldwide, including large companies such as Nestle, UPS, Telefonica and others. ADFIAP has started its sustainability reporting in 2008.
The G4 Program provides a chance for those who are committed to producing a G4 report in their next reporting cycle, to ask GRI experts any questions they have about G4. The Program is intended to be interactive, featuring informative content and knowledge-sharing webinars as well as focus groups for open discussions. Along with having access to GRI's G4 experts, participants will be able to learn from their peers and share their own experiences. In turn, by providing feedback on the Guidelines, participants will assist GRI in monitoring and analyzing how G4 is working in practice. Their feedback will be shared with GRI's governing bodies and will be taken into consideration for future content development.
To be considered for the G4 Pioneers Program, participants must be planning to issue a G4 report in the 2013-2014 reporting cycle, join at least three online meetings and two focus group meetings, and complete a questionnaire before each session.
GRI www.globalreporting.org is a leading organization in the sustainability field that promotes the use of sustainability reporting as a way for organizations to become more sustainable and contribute to sustainable development.